LAVENDER

AGE:he appears to be in his 30s, but time passes differently in his dimension, so nobody knows his real age.
GENDER:male
BIRTHDAY:unknown
PHYSICAL DESCRIPTION:Lavender has three forms that he can shapeshift into, his first form is his human form. he is 6'0" with a thin build in this form, and he often wears a suit. his second form is similar to his first, but he has dog ears and a scorpion tail. his third form is his true form, where he has the body of a dog/scorpion hybrid.
PERSONALITY:Lavender is an intelligent but nervous man. he has little patience when things don't go his way. he cares about his apperance a lot, and takes plenty of time to get ready every day. he is a bit self conscience and hates when people take pictures of him. he acts a bit suspicious and finds it hard to act calm and collected. he tries to act polite, but mostly comes off as rude due to how fast he talks and how uninterested he sounds. he's emotionally fragile, and his ego gets damaged often. he loves to be complimented and praised, and he gets flustered and embarrassed often. he's a little bit paranoid, and is often pessimistic. He has a short temper, but is all talk. he doesn't get into fights.
BACKSTORY:Lavender lives in a dimension parallel to our own, populated with psychic shapeshifters like himself. in the past, inventors of this dimension built portals to go to other dimensions, but as time went on, contact with other dimensions, especially with humans, became frowned upon, and soon outlawed. humans were seen as inferior to shapeshifters. one day, Lavender finds an old portal and goes through it to the human dimension. he sets up a dog food company in the human world and goes back and forth, making new friends and having fun. however, his old friends from his own dimension soon find out that he's communicating with humans, and threaten to report him to the government. he flees into the human dimension, and they follow. he now leads his life in the human world, and maintains his company while escaping from his former friends.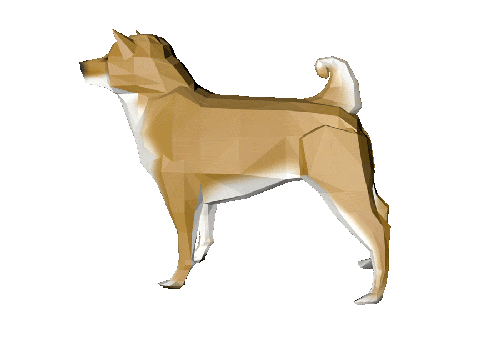 GALLERY