GIOVANNA "GIA" STELLE


AGE:22
GENDER:male
BIRTHDAY:2/26/1996
PHYSICAL DESCRIPTION:6'4" and around 300lbs. his weight fluxuates a lot due to his sporadic eating habits. he has photosensitive epilepsy and wears dark glasses to prevent seizures. he has sharp fangs and a large lizard-like tail.
PERSONALITY: Lanius has a bit of a god complex and believes he is better than everyone around him. He can't relate to or empathize with humans, and he sees himslef as completely nonhuman. he has no morals and sees no line between good and evil. he only does what benefits himself and his philosophy is eat or be eaten. he is a glutton who will do anything for a meal.
BACKSTORY:Lanius is the youngest of thirteen children. his dad died a year before he was born and his mom made a pact with the devil in order to have another child. unfortunately, she was never able to see him, as she died while giving birth to him. him and his older siblings were moved to separate foster homes and lost contact. Lanius was sent through multiple foster families, but was too distant to make any close connections. as a child, Lanius had sociopathic tendancies. he has a fascination with knives and he would get in fights a lot, using his sharp teeth to hurt other children. as he grew older, he would sneak out of the house at night and find animals to kill and eat. when he turned 18, he moved out and got a job as a butcher, working and living in his own shop. He eats humans for food, and often kills unsuspecting customers.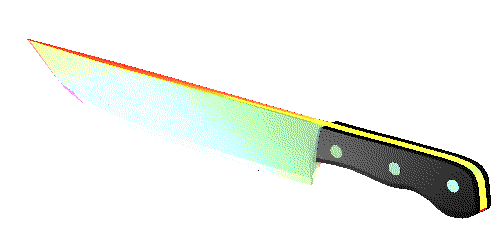 GALLERY