EDWARD "ED" RIGDON


AGE:32
GENDER:male
BIRTHDAY:10/9/1985
PHYSICAL DESCRIPTION:Edward is 5'9" and a bit chubby. he usually wears a blue suit and a yellow tie. he has a tv for a head, and he can broadcast either his face, symbols of his choice, or even tv channels.
PERSONALITY:Ed is very charismatic, and even a bit unpredictable. hes very boastful and competitive, but hes very grateful for what he has. he can be a little bit obnoxious at times and sometimes his "friendly competition" can get a little bit mean. hes also a bit of a sore loser. he likes to jokingly taunt the contestants on his shows, and despite his flaws, hes still very well loved by the public.
BACKSTORY:Ed was born to a very rich family. his parents wanted him to grow up to be a doctor or a lawyer, but his true passion was always in game shows. he watched a lot of game shows growing up, and he always wnated to host his own. when he got out of high school, he made his own game show. it got more and more popular as it went on, and he made more and more money. his parents, frustrated with their sons career choice, eventually cut off contact with him. although his relationship with his parents is strained, he has the support of fans worldwide, and he doesnt regret choosing the job he did.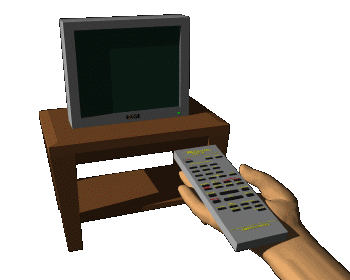 GALLERY